Visit Short Pump Town Center for Prismatica Kaleidoscope Experience
Short Pump Town Center
Now – Tue, Apr 27
Daily
A color-filled exhibition of lights and reflections
This spring, adventure to Prismatica. Visit March 30–April 27 to explore a kaleidoscopic art experience. Towering rainbow prisms immerse you in an infinite interplay of lights and reflections, giving you a sense of wonder and joy as you wander through the exhibition.
The interactive art installation is only here for one month only, so come join us for an unforgettable experience.

And don't forget, we've extended our Dine & Delight promotion through April 30! Make a reservation today at one of our restaurants and enjoy outdoor dining with a colorful, Prismatic view, and get rewarded when spending $50 or more! Click Here for more info.
Schedule
March 30–April 27 
Location
Restaurant Row (Near The Boathouse)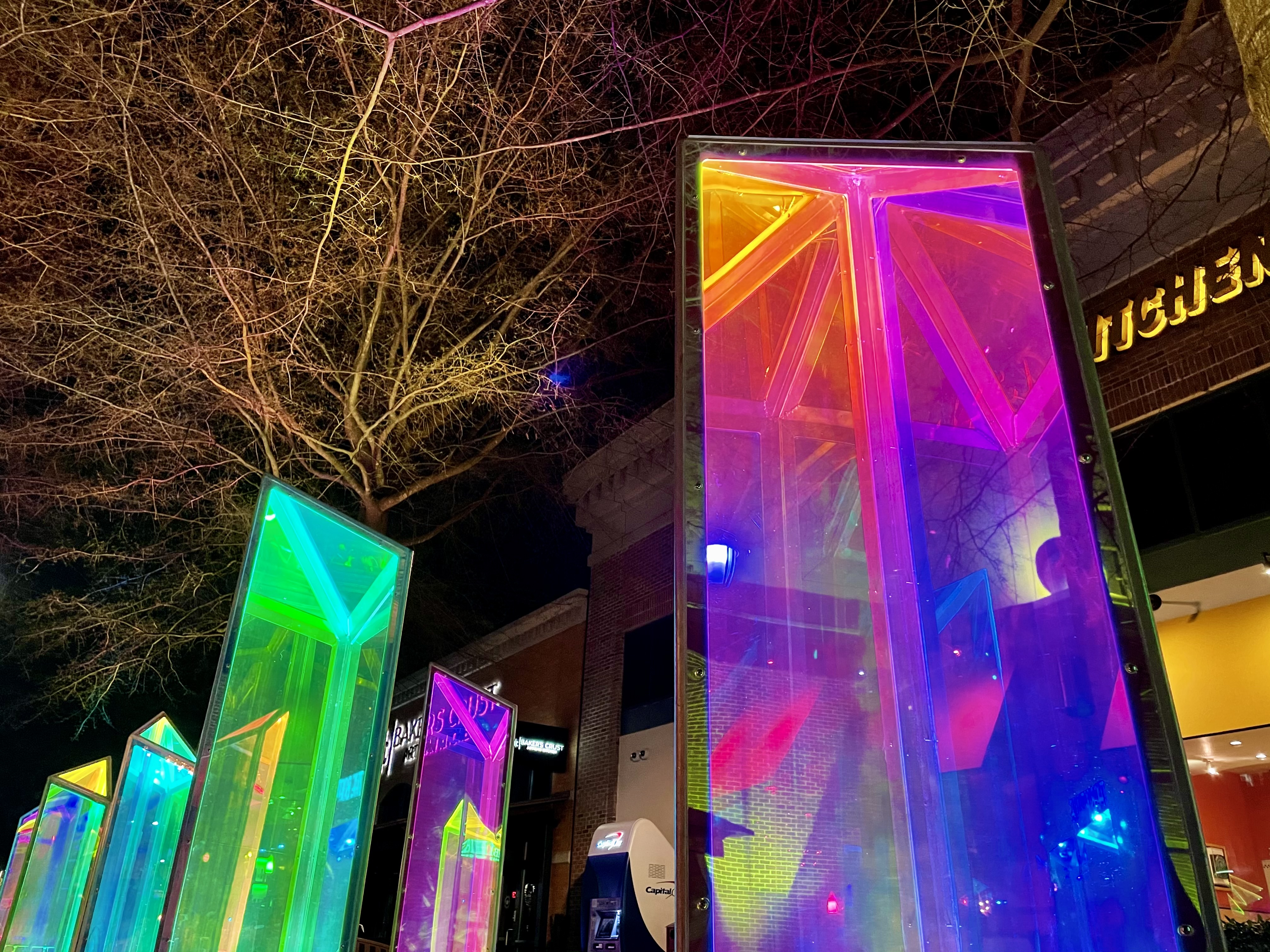 Works Credits:
Conception and execution: RAW Design in collaboration with ATOMIC3
Lighting design: ATOMIC3 and Jean-François Piché
Sound: Dix au carré
Production and technical direction: ATOMIC3 + Louis Héon
Production: Quartier des Spectacles Partnership (Montréal, Canada)